STRAIGHT RAZOR RESTORATIONS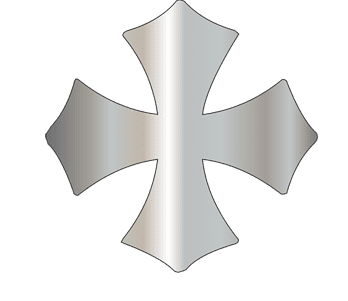 Restore Your Vintage Straight Razor

Many prefer vintage straight razors over modern straight razors. Apart from the history that comes with each cutthroat straight razor there is the steel makeup itself which cannot be recreated because the worlds steel stocks rotate using different compounds. A great example of this is vintage Sheffield steel. This carbon steel can deliver outstanding edges. The metal can seem somewhat malleable on the hones as opposed to some modern steels which tend to be more brittle. Hence many seek out the vintage Sheffield wedge straight razors because they are renown for producing exceptionally smooth edges.
Edge Dynamics offers a full restoration service. Every straight razor is an individual case. Please call to discuss or forward your photos to Edge Dynamics for options and estimates.
Straight Razor Restoration Service Includes
Full or Superficial Re-Grinding / Polishing with compounds including Greaseless & Rouges.
Edge restoration: Including chips / Frowns / Smiles / Hooked Heels
Custom Scales made from materials such as: Hard Woods / Stabilized Woods / Plastics / Horn / Bone
Customized wedges & Collars
BUYING VINTAGE STRAIGHT RAZORS
When looking to buy a vintage straight razor for use there are factors to consider.
Hone wear is important. This is the wear caused by sharpening a straight razor on an abrasive hone. Years ago, electrical tape was not available to protect the spine, therefore, spines became worn which can affect the geometry of the straight razor.
Condition is of great importance. Pitting or rust near the bevel can be a big problem, not allowing the bevel to become set correct and proper.
Geometry is sometimes overlooked and impossible to judge unless the razor is in hand. Looking down the spine for alignment is good practice. Placing the blade face on a flat surface and touching all four corners (nose/heel) individually searching for any wobble or unevenness.
No vintage razor is guaranteed to be able to take an edge. This is why it is good practice to establish a bevel set on a vintage straight razor before any restoration work is carried out.
"Hi Joe, I would just like to say a massive thank you for the service you provided to me. The renovated antique razor was pristine and my father (barber for 40 years) was delighted with his birthday present. Your passion for these items really does come through in your products."
(Bam. North London. Purchased a customized Wade & Butcher 5/8ths)
"I have shaved with 3 different steels that Joseph has honed; Sheffield, O2 and Japanese blue #2 (Aogami) steel Each gave an exceptional shave, very keen and buttery smooth. A visual inspection of the bevel shows a beautiful Kasumi finish that only a razor quality Japanese natural stone, in the right hands, can achieve. Thoroughly recommend."
(Mark from Surrey )
"I have recently had the good fortune to deal with Joseph. He offers a top-flight professional service which is unrivalled in my opinion. He is an extremely talented craftsman with an obvious passion for what he is doing. The UK straight razor community is very fortunate to have him on our doorstep!"
(Remlok)
Absolutely top-notch service. Sent my damaged razor in a few days ago, and have just shaved with the returned item, better than new. Excellent feedback throughout the whole process. Would recommend this company to all straight-razor enthusiasts, including those who like to maintain their own blades, to see what you should be aiming at!
(Phill Griffin)
"Professionalism, Quality, Responsiveness, Value: I first heard of Joseph and Edge Dynamics after watching videos on his YouTube channel, where he would do shave of the day videos with the Vintage straight razors he was selling on his site. Read further"
(Alpesh Patel)
"Professionalism, Quality, Responsiveness, Value: I first heard of Joseph and Edge Dynamics after watching videos on his YouTube channel, where he would do shave of the day videos with the Vintage straight razors he was selling on his site. Read further"
(Alpesh Patel)
"Joseph, I Felt Inspired To Write You This Note About The Razor I Received From You This Morning. I Am Absolutely Delighted With The Shave! This Is Perhaps The Smoothest Shave I Have Ever Had! The Quality Of Your Work Is Truly Outstanding! I Am Now A Customer For Life, I Will Be Sending You My Razors For Honing Going Forward And Will Be Purchasing More Razors From You! My Sincere Thanks Again For Your Incredible Craftsmanship And Talent! I Also Appreciated Receiving The Razor So Quickly And Your Personal Note In The Package."
(Judd)
"Dear Joseph, I have just received the razor and it is more than BEAUTIFUL. Thank You very much for the fast shipping, and for the nice letter, You have kindly put in the box. I will never sell this razor, I love it already. I have found the shave amazing: I cannot imagine a better level. Is it possible? Anyhow, this razor is actually the top of mines. It is the best I have. Before it arrived, the best was my Filarmonica Novodur 14, but this one is better. I hope sooner or later You will pass by Genoa: if so, please, write or call. You have my number now! 😉 Thank You, ciao!"
(Francesco from Italy. Purchased a Vintage Wade & Butcher 8/8ths Straight Razor.)
Edge Dynamics, PO Box 673, Greenford, UB5 9SE, UK
We are passionate about honing straight razors to produce only the smoothest, sharpest edge possible. At Edge Dynamics, we offer you first-class, personal honing that includes all finishing touches and a properly stropped edge.
We Accept | PAYMENT OPTIONS

We also accept bank transfers